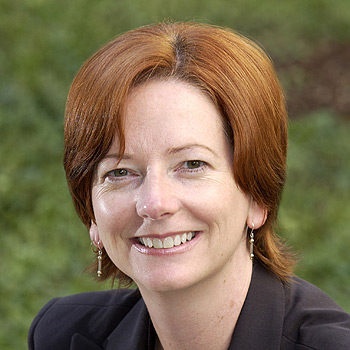 " Thanks for inviting me today Kerry"

Hot tip is that Jules will announce the date of the 2010 Federal election tomorrow (Friday 16th).

Most likely date is last August - probably 28th.
The Party's election slogan will be

That Abbott, he's a shifty cunt isn't he?*.

* Although that may change after the focus groups.**

** But not any focus group I'm a member of.