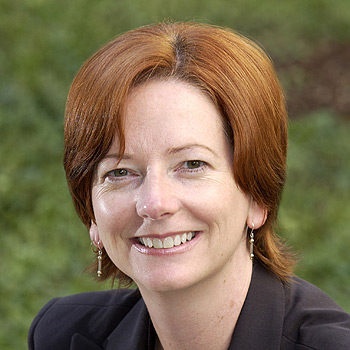 All praise the Welsh Wonder
It's Gillard.

Well, yes, I was wrong and I'd like to thank the world for pointing that out to me (even the cat had a supercilious look on her dial this morning).

For the record, I think this was a mistake.

However.

We would have won under Rudd.

We'll win under Gillard.

I'm still a bit gobsmacked that the caucus could be so easily rattled. I can only assume the internal polling must have been horrendous but still.

Expect an election, probably in October.

*I'm expecting Charles Darwin to make a come back any day now.