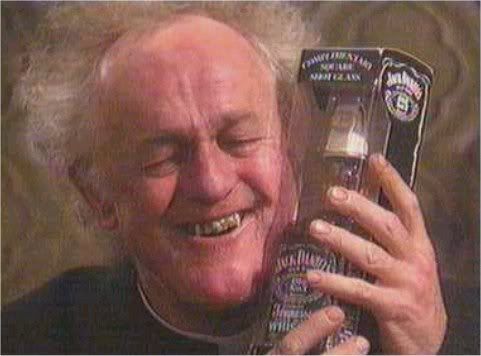 The author relaxing after a hard day

The other day, I was walking to the station from work on a freezing Melbourne winter afternoon, dressed in my usual work clobber (black double-breasted suit, white shirt, full length black overcoat, black scarf) when a bloke coming the other way walked past.

"Good evening Father" he says, in a marked Irish accent.

Not being a Catholic priest, I was nonplussed and thus was unable to respond in time with a simple "Bless you, my son" or even a witty "Feck off'.

Assuming he wasn't taking the piss, we're left with two possibilities.

He was deceived by either;
a) the air of sanctity and piety radiating from my innocent brow, or
b) the fact I have a face that suggests the owner is fond of a glass or 27.

Either way, it was a bit of a head scratcher.